Integrated

Our solution integrates with your back-end systems over our transparent integration layer

http://afitco.com/images/ju_cached_images/billionphotos-1651868_large_207402a27a613abce5b64628b36e2ff8_90x50.resized.jpg

Leading Edge

We only use best of breed technologies of open system standards

http://afitco.com/images/ju_cached_images/billionphotos-1865131_29db6f18eac6f8f046fa39e62df273fb_90x50.resized.jpg
AFiT® announced forming of the "Solution Management Strategies" Group and appointed Mr. Iesa Al-Failakawi its Director
AFiT® continues its effort of restructuring to achieve operational Excellency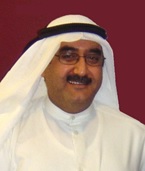 Kuwait City, State of Kuwait - Monday, May 18 2009
AFiT® the leading Middle East e-Business Innovator, is pleased to announce the consolidation of TSS (Technology Solution Services) department and BSS (Business Solution Services) department into a "Solution Management Strategies (SMS)" group. Mr. Iesa Al-Failakawi appointed as Director of Solution Management Strategies in the effort of AFiT® Company restructuring for operational Excellency.
Twenty one year veteran in global high-tech industry, Mr. Al-Failakawai holds a B.Sc. Degree in Electronics Engineering (Louisiana State, 1987). He joined AFiT® in 2004 as Director of Professional Service.
"AFiT® SMS will play a strategic role in our company. AFiT® SMS will start listening to the market and this means first observing problems and then solving them. In other words, enable AFiT® to be market-driven." said Hamed Al-Zayed, Vice President and COO of AFiT® . This is the essence of being market-driven—being driven by the needs of the market rather than the capabilities of the company. As a market-driven company, AFiT® defines itself be the customers it wishes to serve rather than the capabilities it wishes to sell.
"I'm very happy with AFiT® continuing trust in me," said Mr. Al-Failakawai "SMS Technical Solution Strategist and Manager will interview existing and potential customers, articulates and quantifies market problems in the business case and market requirements, defines standard procedures for product delivery and launch, supports the creation of collateral and sales tools by Marketing Communications, and trains the sales teams on the market and product." Mr. Al-Failakawai added.

The role of technical solution management group spans many activities from strategic to tactical—some very technical, others less so. The strategic role of product management is to be messenger of the market, delivering information to the departments that need market facts to make decisions.
ABOUT AFiT®
AFiT® is a Kuwaiti Shareholding Company (Closed), located in Kuwait City, State of Kuwait with regional offices and presence around the Middle East. AFiT®, founded in July 1988, is the Middle East e-Business Innovator delivering solutions and services for growing enterprises. AFiT® offers business consulting services and designs scalable and innovative e-Business solutions that are built based on "best of breed" technology and superior service that create massive economic results to the clients. AFiT® provides innovative, open and flexible banking solutions, business solutions, e-Business solutions, and systems & security solutions to corporate businesses so they can capitalize on the Internet technologies to transform the way they support their customers, develop their markets, and build their business to stay competitive.
AFiT® assures quality and customer satisfaction through continual improvement providing delivery of the highest quality products and services helped us achieves ISO 9001:2000 certification in the State of Kuwait.
For more information, please visit: www.afitco.com

Entesar Al-Awadhi
PR/Communication Manager